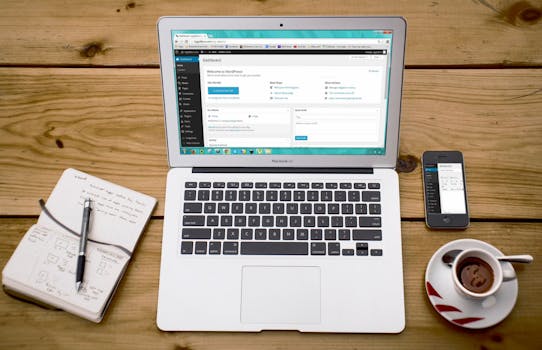 The ideal method to get potential customers or leads and search engines(which implies more individuals) to your online store or business website is by getting significant inbound links.
if you by any chance have a magical way to get this, then good luck to you.
However what of those who have no idea or any tricks up their sleeves to get people to their website.
How do they achieve this?
This question is what we will answer in this article.
3 WAYS TO INCREASE WEBSITE TRAFFIC WITH BLOGGING
1. Paid Blogging
Blogging is one unique and affordable way to get inbounds links to your website.
Many companies, brand and industries never make the mistake of building a website without a blog.
You may ask why?
Blogs have proven to be very effective in informing people about a product and a well-written blog article definitely converts.
In numbers, B2B businesses that blogs
get 62 percent more leads
than those who don't
If you don't have the time writing your articles, then it won't be bad employing blogging services to do the job for you.
Lots of them are cheap, however, don't be in a rush to see the result as blogging is a unique organic way to drive visitors to your business website.
What majorly works with blogging is consistency - be consistent, build trust and authority and watch as you soar high.
READ ALSO: FIVE TIPS TO CHOOSING THE RIGHT NICHE FOR YOUR BLOG
2. Buy Links
This method requires you spend a few cash to buy links all over the place. This is kind of risky as it may or may not work.
It also requires patience and care as some links can actually make you look bad on search engines.
Search engines hate bad links and this can affect your rankings.
The trick to beat this - head over to Fiverr, lots of people offer link building services.
Check out rating and comments for previous patronizers.
I recommend you go for those with 5 stars and over 500 jobs done for assurance.
3. Guest Posting.
Another incredible way to get inbound links is to end up a visitor blogger.
This requires you compose blog entries for other individuals' websites for free.
This works like a charm.
The awesome part about this is You control what you write and the information you give out.
And if your article is a great write-up, you end up having fans who subscribe to your website blogs and in the long run, they become buyers.
Guest blogging is done properly will transform the quality, trust and how search engines will view your website - Increases the ranking.
While your article may connect back to your site, don't make it look too obvious.
The way to being an awesome visitor blogger is to compose short (3 to 6 or so section) posts that are fascinating, educational, entertaining and pertinent to the subject of the blog (and your site).
READ ALSO: 8 SIMPLE GUIDELINES TO CREATING OUT OF THE WORLD CONTENT
Conclusion
The above are healthy methods of sending traffic and legally looking good in-front of search engines.
They are affordable and easy to carry out.
Just be patient and consistent and results will surely come.
Over to you
How do you drive traffic to your website?
Please share with us in the comment section.